St. Georgenkirche, Glaucau Germany
Jeannine performed repertoire from JS Bach and his eldest sons in a solo concert at this gorgeous church.
The organ is a superb Silbermann instrument from 1730. It was restored to original specifications in 1998. To hear and play the music of Bach on this historic instrument, like many in the area that Bach "tested, approved, and played," continued and furthered the tie of great music on a stunning instrument.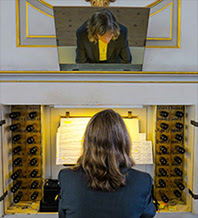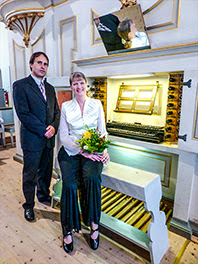 Guido Schmiedel, our host, is the organist and cantor of the Georgenkirche, and is responsible for the coordination of music for 50 churches in his region of Germany.
It is people like Guido who work tirelessly in many parts of the world to continue and promote the tie of great music and skills from the past to the future generations.